Let's put aside the Crosby nonsense for just a moment.
The Pens have won 7 straight. They are rubbing elbows with the top teams in the NHL.
MAF is in the midst of one of the best stretches of his career.
Pens are generating scoring chances from three lines.
The blue line Ray Shero saw back in July is coming into focus.
This is what matters.
Back to the Crosby shit. He was on the receiving end of a slew-foot at the end of the Florida game.
No one, including a majority of Pens fans and hockey media, paid any attention to it.
Fast-forward to Monday night. Crosby performs the weakest slew foot we've seen in MSG since Malkin slewed Paul Mara, Brandon Dubinsky cries, and all of a sudden it's a big deal? Nah.
What is a big deal is Crosby supposedly diverting from his usual robotic script to say some off-the-cuff shit. If the win over the Rangers, the Sean Avery hate, or Brandon Dubinsky whining hasn't given you a bounce in your step this morning, Crosby's exhibition of a human emotion definitely has.
If you need to catch up on this whole fiasco, check out these posts:

Nothing much happened in the first period.
Michalek had a sick breakout pass to spring Kunitz.
Zibby is starting to do this more often.
Max Talbot scored off a turnover to put the Pens up. 1-0.
Rupp and some dude fight.
And a dormant MSG wakes up.
Throughout the period, the Rangers slowly got closer and closer to MAF.
Late in the period, Kris Letang had to hook someone.
Pens kill off about a minute of that going into intermission.

Period recap: Solid road period. Big first goal.
Ouch. Thanks to everyone who sent this in.


Malkin has the best chance early in the second. No dice.
Later, Engelland piledrives Fedetenko along the boards. Jesus.
Crosby and Dupuis had a chance on a 2-on-1, but Del Zotto makes a big play. Relatively speaking, MSG explodes in cheers. On the same shift, the Pens were gonna have another odd-man rush, but they get jobbed for a phantom hand pass.
Job job job.
In the second half of the period, Sid's line starts operating.
They cycle in your mouth but can't score.
The puck gets cleared, but Sid's line stays on the ice and re-enters the zone.
Dupuis drops it to Crosby, who makes a Bing pass to Letang.
One-timer. 2-0.
glug glug glug
After that goal, the Rangers had to get busy living or get busy dying.
Instead they just kill themselves.
Pens start coming in waves.
Chris Conner snipes Lundqvist. 3-0.

Avery and Kennedy fight after the goal. Avery sucks.
Rangers milled around for a while.
Then out of nowhere Gaborik snipes MAF. 3-1.
Probably injured himself celebrating.
Period recap: What a period for Chris Conner.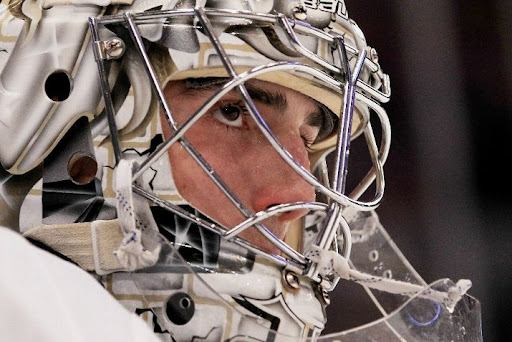 Rangers came out with whatever they had in the third. MAF city.
Rangers had a chance early in the third.
Thank God they didn't score.
Pens start doing shit in the Rangers zone.
Zibby almost made Lundqvist his bitch. Post.
The Rangers kept sniffing, and Engelland has to go to the box.
Boyle had the best chance after a bad bounce.
He decides to shoot it 10 rows into the stands. wtf.
Hope he's still laughing when he's in a Connecticut Whale jersey next week.
Penalty Killed.
Takeapenaltyski trips up Fedetenko.
Pens PK had to come up big again. They did,
After some shit, Avery and Malkin start yapping on the boards before a face-off. On the TV side, you see Engelland glide into the picture, accompanied by Crosby gesturing for Avery to fight Engelland.
@Amb_Alex
with these screens.
Of course Avery just pussed out.
Looked like he was gonna run Engelland behind the Pens net after the face-off, but he did nothing.
On that same shift, though, Avery starts doing shit.
He makes Crosby take a penalty, which Rangers fans are saying was another slew foot?
Crosby's leg apparently morphed through Avery's.
Cooke wants some.
Tick tick tick that's the sound of your balls running out.
Rangers pull Lundqvist.
Malkin had a chance to get back on the horse, but he misses the empty net.
Game over.

We're on the hunt for a Rangers blogger to join us on a podcast Tuesday night, 8:00 eastern.
3. MAF. Taking care of business like Office Depot.
2. Engelland.
If you didn't contemplate buying his jersey while he skated up to Avery, you are hopeless.
1. Crosby's sac
what a player