Time to christen the new site the only way we know how.
So that got us thinking, with a little help from reader Mike M., that a Mario
Lemieux
statue
photoshop
expo would be in order.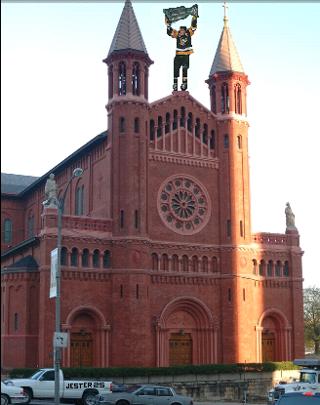 So send in whatever.
1. Send the
photoshop
of what you think the Mario statue should be of to
thepensblog@gmail.com
2. In the email subject line put: "Mario Photoshop"
3. Use our new
calendar feature
to find the deadline or just wait till someone else does.
4. Winner gets a free
tshirt
from
storeblog
.
5. Just incase you didn't know, you don't have to have the "
photoshop
" program to make a
photoshop
. Something that we use is called
GIMP
. And its free.
go Pens.