Matt
Saler
is a nice guy. He runs a solid blog called
OnTheWings
.
Only problem is he is a Red Wings fan.
We've battled Matt for years, and Thursday morning he had a meltdown on Twitter for the whole world to see.
He is a Detroit
fanboy
, so he was responding to our jab about the economy in the D:
The start:
Takes a break to make out with a picture of Chris Osgood:
Getting pissed: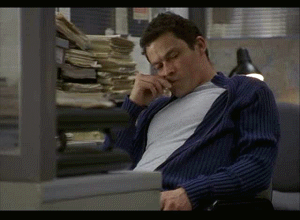 Reflection time. [Cue the sad music]
Getting personal:
Yikes:
One of our writers is a chicken, Marty:
Haiti is not making the playoffs:
The truth:
Yes we DO:
Calming down:
Jealous HBO didn't want to film clutching and grabbing all year:
The grand finale:
So let's pour one out for our boy
Matty
S. in Detroit.