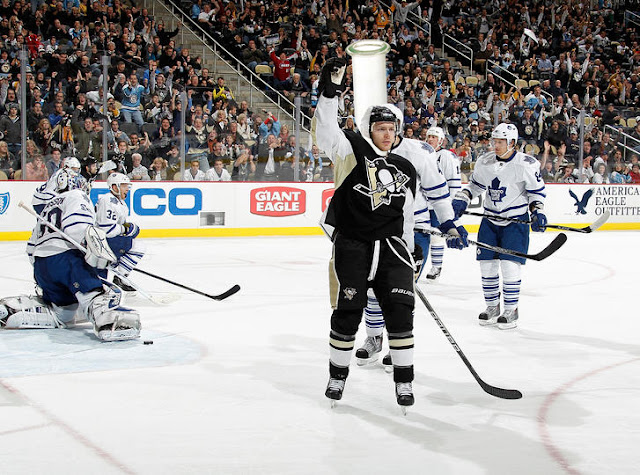 Via Pittsburgh Penguins.com, Mark Letestu has signed a two-year extension, worth $625,000 per year.
It is early, but no question this raises questions about the future of Max Talbot. Talbot is set to become a free agent at the end of the season. According to Capgeek.com, Talbot made about $1,050,000 this season.
This move gives the Pens four centers next year. Talbot has played wing in the past, but it is hard to imagine a current five-goal winger being paid upwards of a million dollars.
41 days till the trading deadline.