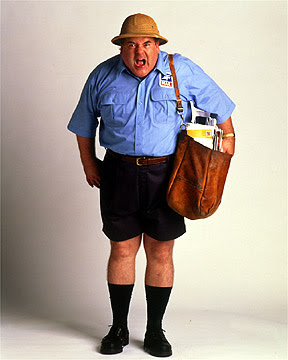 From reader Caroline…
Must have been bulk mail.
A
new

Yinzer

app
for your iPhone. Translating
Pittsburghese
…
New Washington Capitals enforcer,
D.J
. King,
has some words for Max Talbot…
When King was told what Pittsburgh's Max Talbot had to say about Alex Ovechkin on Tuesday — the Penguins winger said "I just hate the guy" and called the Capitals' captain a name — he shot back, "Wow. I guess that's not going to be happening too much longer."
So scary.
Consol
will finish on budget. [
TRIB
] Could have been free, but hey who's counting…
Don't forget to dust off the Photoshop and send some shit in…
JSCHIFF
with the best Mario statue yet:
And finally, happy 24th birthday,
Evgeni
Malkin
…
Go Pens