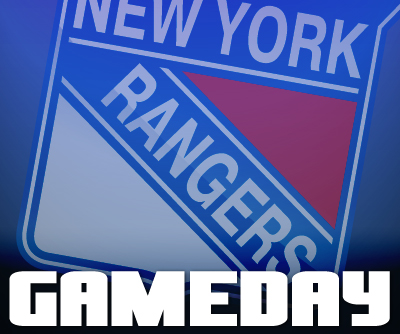 7:30 pm
Madison Square Garden
TV: Versus, TSN2
(click that to add to the list)

Atdhe.net

Sportzkrieg

J
ustin.tv

Veetle

Myp2p

Yahoo sports
Here's the run down of players returning from injury: Callahan returns tomorrow, Dubinsky possible, Prospal likely Thursday, Christensen by Saturday and Fedotenko in 10 days. Girardi is in tomorrow but Torts left the door open for Del Zotto to play.
Season series: Rangers Lead 2-1.
Last meeting: December 15, 2010 – Rangers Won 4-1
Clearly Chris Kunitz is the MVP of the Penguins 12-0 with him. 0-2 without. Pens had the tying goal taken away. Terrible, terrible call. But that happens. Refs didn't torch Brent Johnson for three straight goals.
Penguins notes:

Again, No Crosby, no Malkin.

Letestu was injured in practice and will miss the game.

Eric Godard returns to the line-up in Letestu's place.
Rangers notes:

Ryan Callahan and Dan Girardi
are both returning from injury tonight
.

Brandon Dubinsky may be back as well.

Vinny Prospal and Erik Christensen practiced with the Rangers today, but will not be in the line-up.
Favorite Rangers-related Photoshop or gif:
Penguins Projected Lines:
Matt Cooke – Jordan Staal – Tyler Kennedy
Chris Kunitz – Dustin Jeffrey – Pascal Dupuis
Mike Rupp – Max Talbot – Chris Conner
Arron Asham – Craig Adams – Eric Godard

Brooks Orpik – Kris Letang
Paul Martin – Zbynek Michalek
Alex Goligoski – Deryk Engelland

Marc-Andre Fleury

Sean Avery – Artem Anisimov – Marian Gaborik
Wojtek Wolski – Derek Stepan – Ryan Callahan
Mats Zuccarello – Brian Boyle – Brandon Prust
Evgeny Grachev – Kris Newbury – Chris Drury

Marc Staal – Michael Sauer
Ryan McDonagh – Matt Gilroy
Michael Del Zotto – Steve Eminger

Henrik Lundqvist
"I'm getting out of this city alive, even if it kills me!"
Do It.
Go Pens.