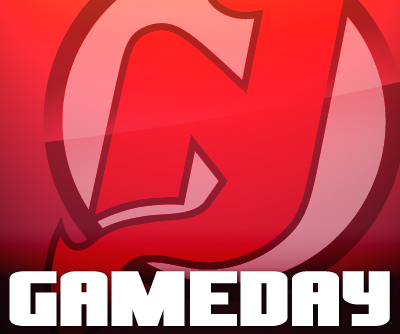 7:00 pm
Prudential Center
TV: Fox Sports Pittsburgh
(click that to add to the list)

Atdhe.net

Sportzkrieg

Justin.tv

Veetle

Myp2p

Yahoo sports
Despite the small surge, the Devils are still last in the overall standings, six points behind the Islanders and 24 points behind Atlanta for the last playoff spot in the East. The last 4 games have been nice but just a little too late.
It's clear to me that there's definitely reason to believe the Devils are doing better in the second period under Lemaire. While the Devils are being out-scored in second periods under Lemaire, it's not by much. Moreover, the goals for rate has improved while the goals against rate is dramatically lower. The other big difference is in shots. While it may be due to score effects, the Devils have out-shot their collective opposition in the second period, whereas the opposition had the advantage under MacLean.
Season series: 2-0 Pens.
Last meeting: December 6 – Pens won 2-1.
It doesn't need to be said again, but we'll say it anyway. The Penguins have won 10 straight games, and they don't even have a second line. Malkin is banged up, Staal's hand almost fell off. Two weeks from now, a healthy Malkin and Staal will be added to a team on a roll.
Oops
Penguins notes:

Brent Johnson
will be in net
.

Malkin's
injury is "undisclosed."
Devils notes:
The Devils have won three of their last four. They lost four straight in the four games prior.
Brodeur
will probably be in net tonight.
Favorite Devils-related Photoshop or gif:
Penguin Killer
:
Patrik
Elias. In 66 career games against the Pens he has 57 points.
One of our fondest memories from that season. The air was filled with rumors as the Penguins were meeting with the city of Pittsburgh that night. We were at the game, expecting some type of announcement. Elias peed on everyone in the shootout.
EDIT:
It's Terrible Towel Invasion Night.
Look like TiqIQ still has some pretty cheap tickets if you're in the area.
Check The Pensblog Tickets Facebook Page too.
Penguins Projected Lines:
Chris Kunitz – Dustin Jeffrey – Pascal Dupuis
Matt Cooke – Jordan Staal – Tyler Kennedy
Mike Rupp – Max Talbot – Chris Conner
Craig Adams – Mark Letestu – Arron Asham

Brooks Orpik – Kris Letang
Paul Martin – Zbynek Michalek
Alex Goligoski – Deryk Engelland

Brent Johnson
Ilya Kovalchuk – Travis Zajac – Nick Palmieri
Brian Rolston – Patrik Elias – Dainius Zubrus
Vladimir Zharkov – Jason Arnott – Mattias Tedenby
Rod Pelley – Tim Sestito – David Clarkson

Colin White – Andy Greene
Anton Volchenkov – Mark Fraser
Henrik Tallinder – Mark Fayne

Martin Brodeur
Do It.
Go Pens.