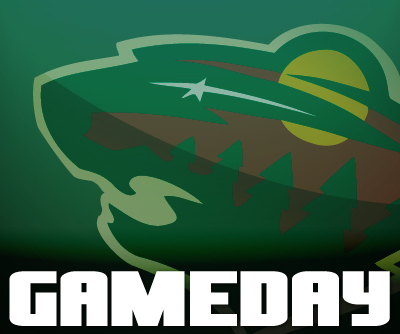 7:00 PM
This was the type of effort the team has been waiting for and they have a lot to feel good about as they make their way to Pittsburgh for a game on Saturday night. Pittsburgh has been absolutely on fire, going 19-4-2 in its last 25 games. The Wild must do its best to keep Sidney Crosby and Evgeni Malkin at bey and cash in on the opportunities that present themselves in the Penguins zone. Update: the Wild will not have have to worry about Sidney Crosby since he is out for a week with a mild concussion. Minnesota hopefully can rest up and have another wonderful road effort.
Last meeting with the Pens: January 11, 2010 – Wild 4-3.
It is so nauseating. Seems like every week we get to watch either some joke goalie (sans Broduer) or some joke player play out of their mind and help beat the Pens. Last night was another push-your-grandma, make-short-talk-with-your-significant-other game of the season. If you're Ron Cook, you can actually kill both birds with one stone. Guilliaummeiue Latendresse had unlimited points and helped the Wild beat the Pens. Make it a point to watch Latendresse do nothing against whoever the Wild play next.
Season series: N/A
Pens Notes:
Cooke
is back
. There was an illness in the family.
Wild Notes:
Favorite Wild-Related Photoshop or Gif:
Pens' lines:
Chris Kunitz – Mark Letestu – Pascal Dupuis
Matt Cooke – Jordan Staal – Evgeni Malkin
Chris Conner – Max Talbot – Tyler Kennedy
Mike Rupp – Craig Adams – Arron Asham

Brooks Orpik – Kris Letang
Paul Martin – Zbynek Michalek
Alex Goligoski – Deryk Engelland

Marc-Andre Fleury

Wild lines from Empty Netters:
Andrew Brunette – Mikko Koivu – Chuck Kobasew
Pierre-Marc Bouchard – Kyle Brodziak – Martin Havlat
Patrick O'Sullivan – Matt Cullen – Cal Clutterbuck
Eric Nystrom – John Madden – Brad Staubitz

Nick Schultz – Brent Burns
Clayton Stoner – Greg Zanon
Marco Scandella – Cam Barker

Jose Theodore
Shoot 'em down.
Do It.
Go Pens.