8:00 PM
Heinz Field
With all of the injuries and ailments piling up in DC, who'd have thought that the ones to lead the charge back to the win column would come from some of the less experienced players in the system? If you ask a Bears fan, they'll smugly tell you that they did. That this is what we've known they have been capable of all along. Andrew Gordon and Jay Beagle have a knack for morphing their games and adapting their style of play to any situation that's thrown at them. You want finesse? They can do that. You want grit? No problem. Shots from high in the slot? Check. Camp in front of the net for rebounds? Also not an issue.
Last meeting with the Pens:
December 23, Pens 3-2 [SO]. [
Recap
]
We said:
In the end, this is just another 2 points. And don't let the Pens' recent 12-game winning streak diminish the fact that the Pens are now riding a 3-game winning streak. Doesn't sound as sexy, but 3-game winning streaks are tough to come by, as well.
Season series: Pens lead 1-0.
Pens Notes:
Capitals Notes:
Favorite Capitals-Related Photoshop or Gif: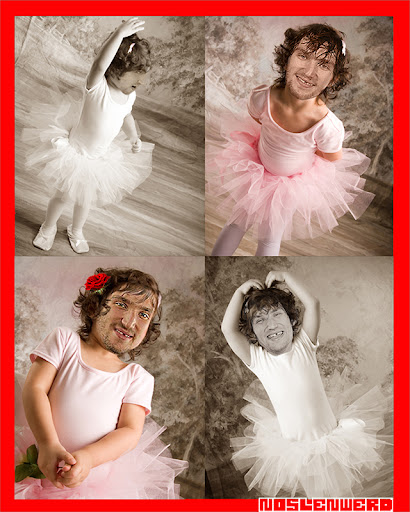 Pens' lines:
Chris Kunitz – Sidney Crosby – Pascal Dupuis
Matt Cooke – Evgeni Malkin – Max Talbot
Chris Conner – Mark Letestu – Tyler Kennedy
Mike Rupp – Jordan Staal – Craig Adams/Arron Asham

Brooks Orpik – Kris Letang
Paul Martin – Zbynek Michalek
Alex Goligoski – Deryk Engelland

Marc-Andre Fleury

Caps lines from Empty Netters:
Alex

Ovechkin

–

Nicklas

Backstrom

– Mike

Knuble

Brooks

Laich

– Mathieu

Perreault

– Alexander

Semin

Jason Chimera – Marcus Johansson – Eric

Fehr

Matt Hendricks – David

Steckel

– Jay Beagle

Scott

Hannan

– Mike Green

Karl

Alzner

– John Carlson

Jeff Schultz – John

Erskine
Pacifier Girl was at the Alumni Game:
So was Cotton Candy Guy:
We're finally here. After all of the hype and the commercials and the HBO specials and the rain delays, it's time for the 2011 NHL Winter Classic. How great is this game going to look under the lights? How great is it to have
Staal
back?
But the bottom line behind all of this is that two points are on the line tonight. Sure, the game will be special. The atmosphere will be unreal. The spectacle will be fun. But beneath all of this, it's Caps versus Pens.
Ovechkin
versus Crosby. Green,
Semin
and
Backstrom
versus
Letang
,
Staal
and
Malkin
.
Varlamov
versus
Fleury
.
Boudreau
versus
Bylsma
. Them versus us.
Drop the puck already. It's game time.
Do It.
Go Pens.