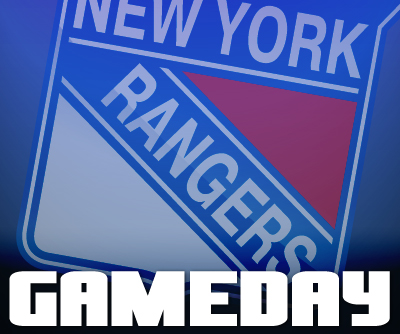 7:00 PM
Time to start another streak.
How will the Pens react after losing yesterday?
Remember, the HBO special airs after this game.
From Stephen S.:
I'll be at the game tonight. I'm bringing 24- 5"x7" prints with me to hand out (first-come, first-served.) I'll be standing outside section 118 during the first intermission for anyone who wants one. I'll be in my blue Pensblog jersey, #77 Stephen S.
No idea if
Fleury
or Johnson will be in net tonight.
No word on Chris
Kunitz
either.
The Pens didn't skate today, since they just played 12 minutes ago.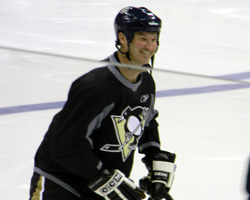 Best shape of his life.
Evgeni Malkin – Sidney Crosby – Pascal Dupuis
Matt Cooke – Max Talbot – Arron Asham
Chris Conner – Mark Letestu – Tyler Kennedy
Mike Rupp – Dustin Jeffrey – Craig Adams

Brooks Orpik – Kris Letang
Paul Martin – Zbynek Michalek
Alex Goligoski – Deryk Engelland

Marc-Andre Fleury
Ruslan

Fedotenko

– Derek

Stepan

– Marian

Gaborik

Brandon

Dubinsky

–

Artem

Anisimov

– Ryan Callahan

Alex

Frolov

– Brian Boyle – Brandon

Prust

Sean Avery – Erik Christensen – Chris Drury/Todd White

Michael Del

Zotto

– Michal

Rozsival

Steve

Eminger

– Mike

Sauer
They pushed him too far.
But he's back.
Do It.
Go Pens.