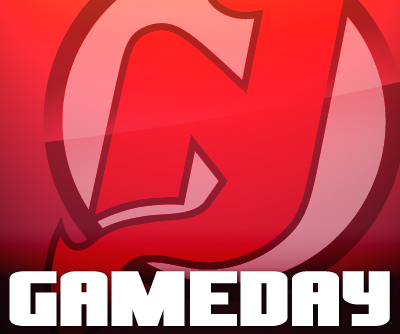 4:00 PM
Prudential Center
A
4pm
hockey game?
We didn't know that on this date Christopher Columbus discovered poor scheduling.

The first road game of the 2010-2011 season.
Last year the story of the season was the Pens going 0-6 against New Jersey.

Paul Martin is on our side now.
Marty
Brodeur
is a year older and several pounds heavier.
Despite all of his screw ups in the Olympics and generally poor playoff performances for the past couple of years,
Brodeur
is still the Devils' go-to goaltender.
If
Fleury
would have made any of those same mistakes people would be calling for his head.
Just saying.
Guess holding most of the league's major goaltending awards/marrying a close relative gives you some sort of immunity.
The Devils are coming off of a 7-2 loss to Washington on Saturday.
Winger Pierre-Luc
Letourneau-LeBlond
has been suspended for this game
for having too many hyphens in his name.
Or something.
All of this, combined with the Devils cap issues, means that the team will play at least a man or two short today.
Brent Johnson will be in net for the Penguins.
Chris Kunitz – Sidney Crosby – Mike Comrie
Eric Tangradi – Mark Letestu – Evgeni Malkin
Matt Cooke – Max Talbot – Tyler Kennedy
Mike Rupp – Craig Adams – Pascal Dupuis

Brooks Orpik – Zbynek Michalek
Kris Letang – Paul Martin
Alex Goligoski – Deryk Engelland/Ben Lovejoy

Brent Johnson
Zach Parise – Travis Zajac – Ilya Kovalchuk
Patrik Elias – Jason Arnott – Jamie Langenbrunner
Brian Rolston – Dainius Zubrus – David Clarkson
? – Rod Pelley – ?

Andy Greene – Henrik Tallinder
Anton Volchenkov – Mark Fraser
Colin White – Matt Toarmina
Alexander Urbom

Martin Brodeur
For future
gameday
posts, if you want to send in arena pictures,
Photoshops
or anything else (but not anthems) send them to
penguinsexperience@gmail.com
.
Make the subject of your email "
Gameday
."
Burn it down.
Do It.
Go Pens.