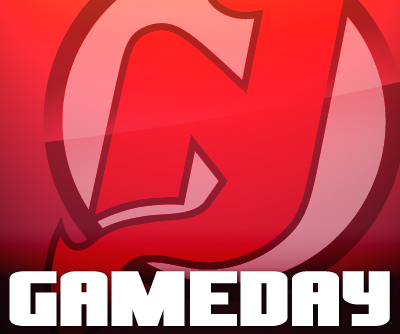 7:00 PM
Another home game for the Pens.
This one is actually at home.
The Moose will be in net for the Devils.
The Devils have lost six of their last ten and they have 18 points, the second lowest total in the NHL.
That doesn't mean the streaking Penguins can afford overlook them though.
If they do, this could be one of those games where a bad team catches a better team by surprise.
The Pens need to keep doing what they did in Columbus and pad their stats against a weak team.
It would help if the crowd was as loud in Pittsburgh as it was in Columbus too.
Guerin
, a former Devil and Penguin, will be honored before the game.
Billy G won the Cup with both New Jersey and Pittsburgh.
He started his career with the Devils and ended it with the Penguins, so this is a fitting game to celebrate his career.
The Pens lines are the same as in Columbus:
Chris Kunitz – Sidney Crosby – Pascal Dupuis
Matt Cooke – Max Talbot – Arron Asham
Chris Conner – Mark Letestu – Tyler Kennedy
Mike Rupp – Craig Adams – Eric Godard

Brooks Orpik – Kris Letang
Paul Martin – Zbynek Michalek
Alex Goligoski – Deryk Engelland

Marc-Andre Fleury
Ilya Kovalchuk – Travis Zajac – Jamie Langenbrunner
Patrik Elias – Jason Arnott – Mattias Tedenby
Brian Rolston – Dainius Zubrus – David Clarkson
Adam Mair – Rod Pelley

Henrik Tallinder – Colin White
Anton Volchenkov – Matt Corrente
Mark Fayne – Andy Greene
Matt Corrente

Johan Hedberg
Don't fall into the trap.
Do It.
Go Pens.