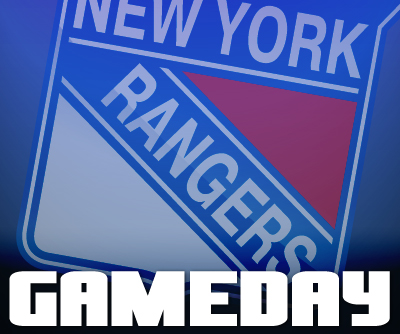 7:00 PM

We would start this post off with a mention that Ruslan Fedotenko is returning to Pittsburgh tonight,
but we didn't see Fedotenko in Pittsburgh last season either.
Eric Christensen is a Ranger too.
To the surprise of no one, Sean Avery was a douche last night.
We'd like to see him try that tonight against Engelland, but we know he won't.
The Rangers pounded Edmonton last night 8-2.
Marian Gaborik had his annual hat trick before he'll inevitably end up back on injured reserve.
Derek Boogaard will miss tonight's game, leaving Eric Godard without an opponent.
Tyler Kennedy will miss tonight's game with an illness.
Bill Guerin will be a part of the debut of NHL Overtime on Versus tonight.
The Pens' lines:
Chris Kunitz – Sidney Crosby – Pascal Dupuis
Matt Cooke – Evgeni Malkin – Arron Asham
Chris Conner – Mark Letestu – Max Talbot –
Mike Comrie/Mike Rupp – Craig Adams – Eric Godard

Brooks Orpik – Kris Letang
Paul Martin – Zbynek Michalek
Alex Goligoski – Deryk Engelland

Marc-Andre Fleury
Alex Frolov – Erik Christensen – Marian Gaborik
Brandon Dubinsky – Artem Anisimov – Ryan Callahan
Ruslan Fedotenko – Brian Boyle – Brandon Prust
Sean Avery – Derek Stepan – Todd White

Michael Del Zotto – Steve Eminger
Marc Staal – Dan Girardi
Mike Sauer – Matt Gilroy

Henrik Lundqvist
More chaos tonight.
Do It.
Go Pens.