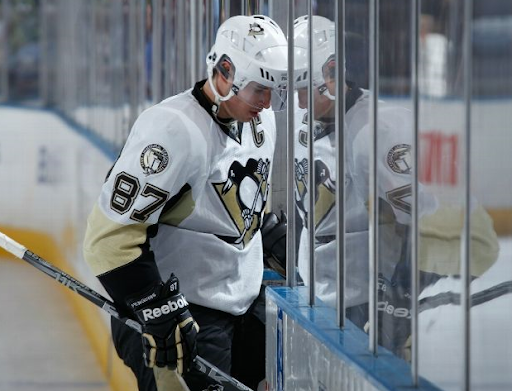 A New York Rangers blog,
Ranger Rants
was the first to post some very uncharacteristic post-game comments from Sidney Crosby.
Crosby was involved in an incident during tonight's game where he appeared to slew-foot Rags forward Ryan Callahan.
After
NYR's
leading scorer Brandon
Dubinsky
called it a "dirty play", Sid has this to say:
"How many penalty minutes do I have this year, if I'm that dirty?," said Crosby, who has 15 penalty minutes this season.

"I mean, please. Show me all those dirty plays. It's a battle and he falls.

I think

Dubi

has done his fair share of things out there that are questionable.

I guess he's talking again. But I'm not surprised.


"It's a battle (with Callahan)," Crosby added. "He's holding me going up ice and I'm trying to push him off.

Is it that calculated? I'm trying to get to the net. I'm not worried about that kind of thing.

If I tripped him, I tripped him. Am I dirty hockey player? C'mon. I think

Dubi

is smarter than

that."
Callahan said that he thought it was a slew-foot, but he showed some class following that up with:
"It's part of the game. You move on and keep playing."
Dubinsky
gave his final thoughts:
"I don't want to turn this into more than it is". "I'm not going to sit here and talk about Sidney Crosby because I don't really care what he's doing and I don't really care what he does on the ice."
If the heel change in fact happens, it would be the most epic turn since The Rock did it back in 2003.
Can you smell what The Kid is
cookin
'?