The last few weeks, the Penguins haven't exactly lit the world on fire.
But they haven't been horrible either. And that's why this was a really big weekend of wins.
That's why this was a HUGE weekend of wins.
Not because of the standings, because that's not going to matter. But because the Penguins secondary guys are picking up the slack in
Malkin's
asbence
. We know Bing is going to get his, but when guys like TK, Cooke,
Koon
,
Tenk
, and Dupes get it going, it is massive.
Where would the Pens be without Dupes?
Counting his shootout game-winner, he has six game-winning goals this season.
18 goals this year overall.
And plus Cooke sets a new career high for goals in a season.
Now the Penguins have a little bit of time to rest up with only two games this week. And that should cue up
Malkin's
music in the Mellon arena sound system. Speaking of
Malkin
, no clue how we forgot to post his speech from the Dapper Dan dinner earlier this week.
*
After the jump an abbreviated cap, no anthems, and a bunch of other shit.
Do you hate this bitch's face already?
Want to bring pain to her ego?
After the jump, a call to arms.
Stephen, a displaced Pens fan living in Colorado, is trying to win free
Qdoba
burritos for a year.
If he would be losing straight up, then no big deal.
But this girl he's going up against is a professional contest-player.
She enters every contest in the book and
spams
the contests in order to win.
The contest ends MIDNIGHT TONIGHT.
Bitch leads Stephen by 20-30 votes.
WHAT YOU NEED TO DO:
1. On Facebook, go to
this link
and "become a fan" of
Qdoba
Denver-Metro.
2. Copy and paste this message onto their Facebook Wall:
Stephen

Biernacki

C001

496462
3. That's it.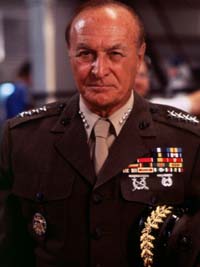 Get on the wire to every friend you have around the world.
Tell them how to bring this bitch down.
::::::::::::::::::::::::::::::::::::::::::::::::
— Toronto is no joke. Playoff-bound next year.
—
MAF
had to really hold the fort early and often.
— Down 2-1, Crosby scored a jobber's goal in front.
No clue what Luke
Schen
was even doing.
— Crosby scored another goal from Jobber distance to make it 3-2. What a pass by
Orpik
.
— Interesting that the Penguins goal came after a Disco timeout.
Maple Leafs were all over the Pens.
— Maple Leafs look to be ready to steal one, but Matt Cooke deflected a shot in. Marc
Savard
vomited on himself.
—
Orpik
had 3 assists. Beautiful.
Anyone else think they're messing these questions up on purpose?
No mention of Dan
Kesa's
epic game one goal back in 1999?
They later correctly changed "C" to "
Geno's
first hat trick."
No clue why #1 is Mario's return.
It's not like he came out of retirement to play the Maple Leafs.
Another moment should have been the no-call on that high stick on Tyler Wright in Game 5 of 1999 series. Paul Stewart had a horribly officiated Game 5. Just horrible.
From reader Mario = God:
Big ups to the
Dek
hockey team that Derek plays on at
Hot Shots Arena
called the Warriors Of Time. They won the championships in the south division last night. Captain Mike Wong was handed the trophy after the number 9 seeded Warriors beat the top two seeds in the tournament, in addition to winning two OT games.