How unreal was yesterday's game?
You probably spent most of the day today talking about it.
Productivity was down today as every Penguins fan spent about half of their day watching
Malkin's
hat trick on
Youtube
.
Here it is again:
Of course, we've only won two games.
It's nice, but the series is far from over.
Ask the Washington Capitals what winning the first two games at home means.
Tomorrow we'll all need to focus our attention on game three.
The RBC Center will be loud and the Hurricanes will be fighting for their lives.
Today?
We can spend today watching yesterday's highlights.
Carrot sitting beside the
Malkins
is still amazing to us.
We'll drop it after today, but how did that happen?
Speaking of unbelievable, what about the crowd watching the screen last night?
It's a shame that, if the Penguins make the Finals, games one two, five, six and seven won't be on the screen.
Thanks NBC.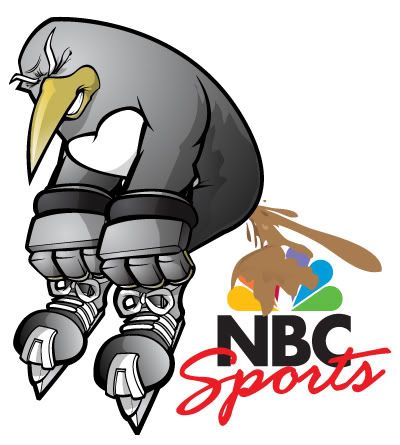 We received lots of great
pics
from last night's game.
Thanks to everyone for sending them.
Iceburgh
is staring right into your soul.
"Evgeni Malkin combines the best of the Mahovlich brothers. He's a hybrid, a player of genius for this new era of hockey genius."
If you're going to Raleigh for game three, look for this:
"I am heading with 4 fellow bloggers to the RBC Center for the Saturday game. We are building a huge flag pole… We hope to get the attention of everyone thats a Pens fan. How awesome would it be if they all stop by for a beer and a chunk of grilled, freshly killed animal? Lets Go Pens, Matt (Crotchfacdkrippla)"
Amazing.
Here are a few more random entries:
Photoshop city
"My parents are superstars now," Malkin said, fairly giggling.
Go Pens.