Another unreal performance in the shootout.
All that was missing in the shootout on the Pens' side was Erik Christensen.
Same moves and everything.
This game was such an engima. First off, it probably got pretty solid ratings for Saturday night, considering there were more than a handful of people who didn't feel like driving on the roads in the midst of a southwest-Pennsylvania-er.
And then came the storylines.
These two teams are battling at the top of the Eastern Conference.
Actually that was the only storyline.
Not too much to say about the game itself other than the Pens won.
It was a solid game to watch, though.
They are now 13-3-1 since Bill Guerin's buzzer-beater.
A 6-2 loss in Ottawa.
A 3-2 loss on the Island.
A 3-2 loss at home to Carolina.
And the Blackhawk game.
Two of those teams are stains.
The Pens just don't bring their shit some nights. Big deal.
No rest for the weary.
The top team in the East comes to the Mellon on Monday.
A little over a week from now, the Pens repeat this schedule.
Bizarre.
0968
kev p.
volch
seth from EN
anthony and jessy
justin d.
After some early crap, Patrick Kaleta goes to the box for being a waste of oxygen.
He would be Buffalo's Carcillo if we played them 6 times a year.
Powerplay had less rhythm than Teppo Numminen's heart.
Orpik bruises Pominville's vag and takes a penalty.
Clarke Macarthur tries a wraparound. Somehow this leads to Letang taking a penalty. 5-on-3.
Rob Scuderi may live in L.A. now, but his seats are definitely Center Ice.
The Pens kill it.
Lalime might as well have had a Secret Service detail around him. Sabres were protecting him big-time.
Kennedy gets through, but Lalime makes a great save.
Knowing Lalime, he probably held out for more money during the intermission.
Sabres crash the net. Big rebound. Pominville puts home the trash. 1-0.
Announcers invented the phrase "close checking" so they can describe periods like this in a polite fashion.
Stafford runs Fleury.
You know you've arrived when the opposing gameplan revolves around killing you.
Pens attack. Mike Grier throws up on himself on a clearing attempt.
Crosby makes an ungodly behind the back pass right to Kunitz's stick. 1-1.
Under a minute left. Just a huge goal.
Some more info from coffeytalk:
The Auction this year will include:

2 Mario Lemieux Celebrity Invitational Golf Bags filled with goodies
Pittsburgh is Hockeytahn tees
A 2009 Stanley Cup Final Program autographed by Mario Lemieux
Game worn Max Talbot gloves, autographed
An authentic autographed Mario Lemieux jersey
A Pittsburgh Pirates program from the 1987 Retirement of #9 autographed by Bill Mazeroski
Original artwork from The Pensblog's own Stephen S.
Penguins game tickets
Labatt Blue, Bud Light, Miller Lite, & Red Bull prizes donated from Fuhrere Wholesales & Wilson-McGinley

If anyone is interested in donating anything for the auction or helping out with the festivities in any way, please email me at

festivusfor66@gmail.com

This e-mail address is being protected from spambots. You need JavaScript enabled to view it



It is an all-ages event, but please bring id for the adult drinky drinks.

$10 cover at the door that goes straight to the MLF.

Calico Jack's will also be donating $1 for every person that walks through the door. Their staff is also donating 25% of all tips collected throughout the evening so tip hearty, my friends.

DJ Dave will be spinnin' tunes all night while classic Pens games will run on all of their tvs.

Drink specials include $2 Labatt Blue & Blue Light and $3 Captain Morgan & Parrot Bay from 8pm-10pm.

Come on down anytime after 6:30. Winners of the auction will be announced by 10pm. You must be present to win.

Calico Jack's is located at 353 North Shore Drive
Pittsburgh, PA 15212-5834
Second verse, same as the first. Jacques Lemaire thinks Sabres hockey is boring.
Pens had clearly made adjustments in the locker room and come out strong.
But 1997 Lalime had quantum leaped into 2009 Lalime's body.
At the other end, Fleury had no need of Scott Bakula or Dean Stockwell.
Just realized that the guy on the left was the guy who wanted to be President in Air Force One.
Rupp knocks some joke into Lalime. Ryan Miller starts to sweat on the bench, but Patrick shakes it off.
Pens get some powerplay. Nothing doing, though.
Pens keep the pressure on. Sabres get it out to Grier. Eaton cuts him off and they go crashing into the boards.
That was the last we'd see of Eaton for the game.
McKee takes a penalty because it was the Pens' turn apparently.
McCreary's moustache made the big-time call.
Staal gets a 2-on-1 shorthanded chance.
He tries to bank a goal in off Talbot. How did that stay out? Penalty killed.
Good chances on both ends, but the goaltenders were on PCP. Fleury robs Macarthur with a save that tore your groin just watching it.
Pens get a powerplay. So close, but nothing. Their PP was getting blue balls.
Fleury stones Connolly from short range. Maybe he still misses Kotalik.
If you've been in CBlog for any length of time, you know what's coming.
It broke our hearts when Kotalik was traded to Edmonton last year.
Cooke and Staal go 2-on-1. Post. Period.
Some games, you play like shit and your goaltender bails you out.
Other times, a team does everything right and the other goalie robs them.
That was going to be the fate of either the Pens or the Sabres.
It was Fleury vs. Lalime. Ladder match. 2 points suspended from the roof.
Malkin trips some joke early on. Staal gets his 8th shorthanded breakaway of the season, but stickhandles one too many times and gives Lalime an opening for a sick pokecheck.
Sabres come back 3 on 2. Fleury has to answer here. Glove save. Killed.
Then came an interesting little tidbit.
Malkin gets called for another penalty before he can even get out of the box.
If you've officiated any type of sport, you know the intricacies of that respective sport's rule book as well as anyone.
Referees wait their entire lives to call this rarest of penalties.
Good to know they're at least on top of their shit.
Steiggy makes reference to a gag gift that McKee got while in Buffalo for blocking shots.
No clue.
Pens get another powerplay opportunity.
Blue balls.
Sabres sense opportunity and put the pressure on. Fleury is there.
If you didn't know the Sabres were going to get a powerplay, then you had just tuned in.
No worries. Pens kill it in what feels like 10 seconds. Teams trade chances. Nada.
Pens on the powerplay seesaw. Time to take control…but no.
Scott Norwood was guest powerplay coach tonight because it seemed like everything was missing wide.
Cooke goes to the box on an awful interference call. Disco and Granato try to buy themselves a 4-on-4, but no luck.
We've seen this movie before. Buffalo was gonna score with like 20 seconds left.
The freight train was comin' down the tracks.
But Fleury diverted the train's path like that scene in Under Siege 2.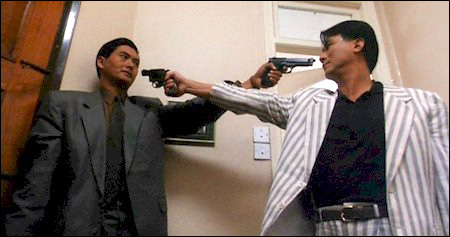 Pominville up first. He tries to treat Fleury like an anus.
Fleury just has too much confidence now.
Letang up next. Jesus. Goal.
Replay of the Winter Classic move.
Derek Roy's turn. Fleury with a pokecheck that probably impregnated some girl.
Crosby.
Winter Classic Move.
Lalime save.
Was it in? Who knows.