55 shots? Jesus. Franchise record.
And that's with the Pens missing TWO of their top-6 forwards.
[Huge thanks to Bobby T for the video.
How about that dude walking out as the video starts.]
Doesn't matter how many times you see it, watching the Pens win a game in OT will never get old. Especially a hard-fought game against a
dirtbag
Rangers team that doesn't even belong on the same ice as the world champs.
Not sure if it is just the post-deadline hype lingering or the fact that we all know the playoffs are coming, but we're finally exhaling this bated breath we've held in all season. We aren't getting spoiled and only getting pumped about the Pens once the calendar turns to March, but there seems to be a hop in Pens fans' steps recently. A two-goal comeback in MSG only takes that to another level.
This game should not have been close.
MAF
gave up four goals on 12 shots?
After that, the Rangers got 4 shots.
We read somewhere that Johnson's 4-save masterpiece was one of the lowest save totals for a winning goalie in a long-ass time. Wish we had more resources than Google for that. We refuse to look into using Elias Stats Bureau, 'cause we hate Patrick Elias.
Malkin
had unlimited shots.
Malkin
has 15-game point streak. Rob Rossi sucks.
Jordan
Staal
has
offically
launched into "
awwww
shit" mode.
The Pens' last three March records have been insane, and they are already off to a good start.
Big time weekend ahead.
The
Poni
Express will be arriving at Steel Plaza at 1:
00pm
tomorrow.
Speaking of
Poni
, check out how the Pens are welcoming him to town:
BiggJohn
posted this in the comments.
That's pure class.
You see that, and you're ready to run through a wall.
There was a billboard for Leopold, too.
And apparently
A.O
. has graduated from pushing camera-wielding women to shooting people.
Never mind. It wasn't him. Caps won last night.
jump
Steve T. and Ana S.
pliefeld
Matthew L.
Still sick to us that we get an anthem
pic
for away games, let alone three.
Thanks everyone. So cool.
iRobot
. Jesus.
1-0.
Leopold took away the shot along the ice.
MAF
stunned.
Almost forgot MSG can do this to you sometimes.
"I didn't like the fact he came over," Crosby said of Lundqvist. "I thought it wasn't right. I got a cross check in the ribs that didn't feel too good. The last thing I expected was him standing over me. I let him know how I feel."
Lundqvist
is an idiot.
Next thing you knew, the Pens had a 5-on-3.
Gonchar just kept firing one-timers.
Finally, the Pens get a bounce. The Koon. 1-1.
Talk about turning a game on its head.
Like 4 minutes later, the Pens took the lead.
Staal throws it to the net. Great play by Cooke to wreak havoc. 2-1.
On the ensuing faceoff, some clown no one's ever heard of tries to job Cooke.
Cooke somehow goes to the box with the clown.
Candy has to go to the box for something.
Chris Drury sucks. 2-2.
Interesting play near the end of the period when the Rangers get called for icing.
Magically, there's a stoppage 'cause the gameclock on the scoreboard stops working.
Rangers brass should save that move for when it matters.
Speaking of stuff that doesn't matter, at the end of the period, Ryan Callahan slashes Malkin.
A penalty was on the way, but Malkin goes and jobs him and gets his own penalty.
In the playoffs, Malkin doesn't do that.
If some dude came into your house and slashed your wrists, you'd punch him.
Very busy first period.
The target? Sid's "Golden Roar" after peeing on the
U.S
.
Michael
Rozsival
actually scores?
Again, that's what MSG can do. 3-2.
A bunch of crap went on after that.
Off some
faceoff
, Kennedy misses the net.
It was a recurring theme all night: Pucks hitting the glass.
Could have easily been a 70-shot night.
In the second half of the period, another shaky goal for the Rangers. 4-2.
No clue what goal this
pic
is from. don't care.
Bylsma
had seen enough. He pulls
MAF
for
Beej
.
And that's why he has a Ring.
MAF
was definitely off. No use waiting till it was 6-2 to make a switch.
The 2-goal deficit was easily manageable with just less than half the game remaining.
Less than 2 minutes later, what happens?
Mike
Rupp
happens. Don't sit me for
Poni
.
4-3.
He loves MSG. Ranger Killer?
Brent Johnson was lights out at the end of the period.
Didn't have a stick. Was still dominating.
Going into the third down by 1. Could've been much worse.
No idea what Johnny Torts told the Rangers to do in the third period.
Just pretty sure it wasn't, "Get your ass handed to you."
The Penguins
outshot
the Rangers 19-1 in the third period. The Rangers had no clue what was going on.
But yet, thanks to
cheapshots
and uncalled
stickwork
, they hung around for most of the period.
It almost started looking like the Pens might not be able to beat King
Henrik
.
But, like they have so many times, the Pens wore
Henrik
down.
Off a great pass by
Kunitz
, Go-Go couldn't handled the initial pass.
He just tosses it at the net. 4-4.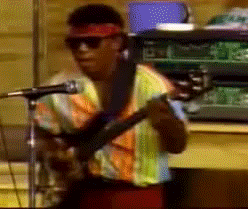 @tpbadam 4 life
Maybe that is the break he needs to get going. First goal in 36 games.
Rangers got a
powerplay
for whatever reason. The Pens kill it with ease.
It kind of seems weird to say, but Jordan
Staal
is officially a force.
He did the move on the
PK
and nearly buried it. Looked like Rick Nash, just not as gay.
Dupuis
had a few chances. He had 10 shots on goal.
The Pens were just rolling. A great cycle by the third line led into a great shift by
Malkin's
line.
King
Henrik
got the Rangers a point by pulling saves out of his ass.
The Rangers got the puck late, but
Malkin
broke up some pass.
Saved a goal. Maybe that was in OT. who knows. it's
friday
.
More domination by the Pens finally led to Wade Redden being Wade Redden.
He sticks
Malkin
. Just so dumb.
Pens call a timeout to talk shit over.
4-on-3
powerplay
is hectic.
Lundqvist
was out of his mind.
But just when it looked like the Rangers would escape,
Malkin
unleashes the one-timer.
Jordan
Staal
gets a stick on it.
Thanks for playing.
Game
13 forwards can't fit into 12 round holes.
don't feel like making a sex joke.
Mike

Rupp

has proven he can play on any line, score goals, and pee on you. He's playing.
Craig Adams is a big reason why the

PK

has been a masterpiece.
Pascal

Dupuis

obviously brings something extra to the table. Why else has he been getting top-6 minutes?
Max Talbot hasn't played all year, but he's the gamer and he's

chickee-chee

.

Bylsma

doesn't care about

chickee-chee

. He cares about the W's.
It's a tough decision. Glad we don't have to make it.
Gonna
come down to Adams vs. Talbot, looks like.
During the playoffs last year, a certain lineup started clicking, and skilled guys were left sitting the press box.
It's
gonna
be a revolving door for a couple weeks here with these four guys.
Enjoy the ride.