"Pittsburgh Penguins fans have been named the best in the NHL by Forbes magazine, in ratings unveiled this week at www.forbes.com.

Penguins fans were rated No. 1 in the league, followed by Toronto Maple Leafs fans at No. 2 and Philadelphia Flyers fans at No. 3.

According to Forbes, "For the 2008-09 season, we ranked teams based on average regular-season home game attendance as a percentage of arena capacity, regular-season local television ratings as a percentage of the team's metro area population and team merchandise sales. Pens fans emerged the most fanatical."
Basically this gives Flyers fans another thing to complain about.
It also gives us a reason to re-post a bunch of fan photos we've received over the last few months.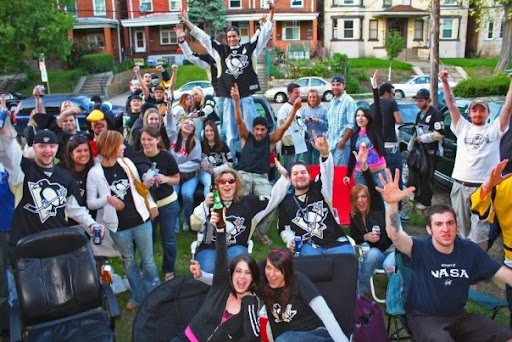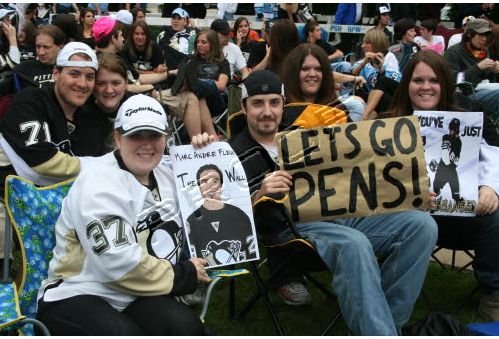 Go Pens