Sid got his 50th and 51st goals.
He and Steven
Stamkos
will share the Rocket Richard trophy.
Tangradi
"The Big Dog" was ready to eat but couldn't put one home.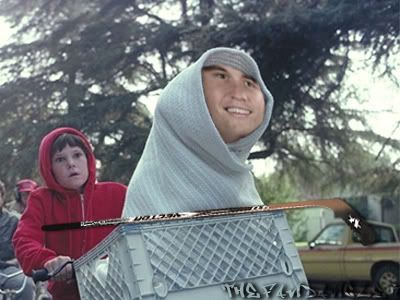 Bigger fish to fry.
Playoff matchups:
All eyes on San Jose.
NHL fan sentiments around the league kept pointing to Nashville
as a team they wouldn't want to see in the playoffs.
Whatever that means.
Good to see the Kings in the playoffs.
We don't even know. Jesus.
Jose Theodore drama.
Devils went 1-4-1 against the Flyers this season.
Maybe the last team the Devils wanted to see in the first round.
Very interesting.
Makes you wish they still played in The
Aud
and Boston Garden.
Atlantic Division claims 4 playoff spots again.
Some rapid-fire posts on the horizon:
Don Brennan's eventual stone-throw…
Release of the first-round schedule…
And of course
Rinkotology
being unveiled.
giddy up
"
pic
" = Don't Google search "gay horse".