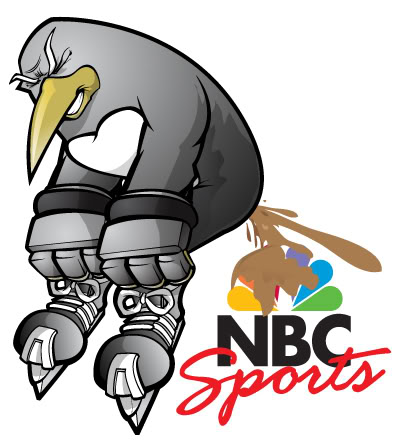 The screen will be on for tonight's game and all other games this series.
Sunday's game is on NBC and thus the screen is not allowed.
Seth at
Empty Netters points out
that "NBC really doesn't care about the 5,000 or so folks who would congregrate in front of Mellon Arena and the miniscule damage it could do to ratings points potentially.  What the Peacock does care about is the precedent it could set with one of it's bigger high profile sports partnerships such as the NFL."
The fact that NBC "doesn't really care" about hockey shouldn't surprise anyone at this point.
Go Pens.