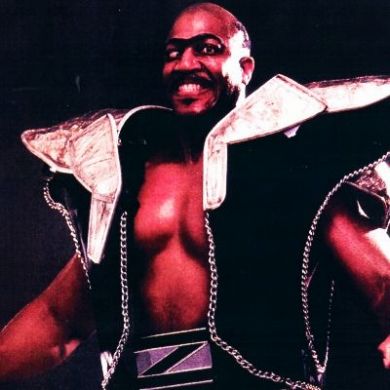 There's nothing worse on a lazy Saturday afternoon than the Pens going into Tampa Bay's Sam's Club Warehouse and laying a turd on the center-ice dot with pinpoint accuracy.
As far as Tampa's concerned, they've been under everyone's radar all season.
They have the horses. So did Eight Belles' jockey.
So, the Pens have now dropped 4 in a row and 5 of the last 6. But this shit happens. In the NFL, losing 4 games in a row means you start calling people homos on Twitter. In the NHL, it's 5% of the season. But, still, flip the calendar back one year, and things were much more depressing.
We refuse to try to chisel away at the Pens' issues, because they're hard to find. Sure, the Pens powerplay is anus, but it'll come around when it has to. We're looking at a hockey team that's been hanging around at the top of their conference all season, they're the defending world champs, they have 2 of the top 10 players in the world, and their GM already knows what you're having for lunch next week. They just haven't been winning recently.  Going through these stretches helps everyone in the organization to find faults and to find what works and what doesn't.  Have to do it.
And the Pens are taking this slump into the official dog days of winter; that slice of time from mid-January to about a week before the trade deadline where it's cold as balls 24/7 and you don't want to get out of bed in the morning. The most wonderful time of the year.
Anne D.
koladish
Zach D.
Nolan
Whistler (Baby Pens)
Zach S.
Nathan Ben
Tampa Bay is 1,125 miles fromthe Pensblog mainframe.
Astonishing performance.
The Spirit of St. Louis comes in and puts one home like 30 seconds in. 1-0.
Charles Lindbergh murdered another baby in celebration of the big goal.
Maybe you can find cheap tickets to Vancouver on Expedia.
Pens try to get it right back but are flaccid.
The highlight of the first ten minutes is a kid behind the bench in a Favre jersey.
Skoula plays the puck with a broken stick.
The PK hops over the boards and shuts everything down. Again.
Fleury was strong. The rest of the team wasn't.
Lightning keep coming. St. Louis hits a crossbar. What a player.
Errey doesn't have a Blackberry.
No clue why FSN doesn't have Errey or Potash Twittering or something during games.
Out of nowhere, Staal charges into the zone and whips a hard shot at the net.
Guerin city. 1-1. Have any of Guerin's goals not been clutch?
Crowd reaction sounds like a Pens home game. Nice.
-Chauncey
Is that a Penguins-branded Snuggie. sick.
Lecavalier heads off.
Malkin has a wide open net, but hits the post.
Powerplay looked good, whatever that means.
Pens come out with a little more jump, but the Lightning do an excellent job of keeping them below the goal line and on the perimeter, far away from Smith.
Dicks.
Lecavalier and Downie come 2-on-1.
Fleury pokes it away and then gets run over by Orpik who was trying to get back.
MAF's is slow to get up.
Immediately we had visions of Shero signing Curtis Joseph.
It was like someone flipped a switch after that.
Malkin woke up. St. Louis was in 5 places at the same time. Crosby was a maniac.
Ryan Malone passed GO and collected his $200.
not touching this one
MAF and Smith then exchanged incoherent saves. Wow.
Malone goes to the box, and the Pens potent powerplay jumps onto the ice. barf
Somewhere in there, Matt Smegma slewfoots and crosschecks Fedotenko, then acts like he has no idea why he's going to the box. The only Penguins that do that on a consistent basis is Matt Cooke and Crosby when he does one of his slashes. Have yet to see Malkin argue a call.
That brought on probably the single most frustrating powerplay of the season.
Smith loses his stick and takes Hedman's. Then Hedman takes Szechzszura's.
The Lightning PK was in disarray.
Pass, pass, pass, pass, pass. Killed.
The Lightning come away from the kill and do some bizarre strategy of going to the net and fishing for rebounds.
Zenon Konopka avenges his parents' baby-naming strategies with a big goal. 2-1.
Celebrates by squirting a kid in the face.
Bolts start coming fast and furious, but Fleury holds the fart.
Letang takes a penalty, and the Pens kill it.
As anemic as the first two periods looked, the third period on the horizon was full of hope.
A one-goal deficit is nothing to a team when they have the offensive capability of the Pens and a goalie playing like MAF was.
Still, those back-to-back powerplays from the second period hung in the atmosphere.
Lightning were determined to preserve the lead.
Pens didn't look particularly interested anymore.
For some reason, Konopka decides to bite Cooke's stick.
You probably didn't even realize there was a 4-on-4 for some reason because you were listening to Errey talk about beavers and wood.
Vinny gets a breakaway. Eaton slashes him. Penalty shot.
MAF anal-bleaches Vinny on the penalty shot.
It had the potential to be a game-changer.
The Pens had a pulse. They started to swarm.
You hear a LET'S GO PENS chant in the crowd.
Goal. 3-1.
The game wasn't over yet.
Malkin and Crosby head in on a 2-on-1.
Malkin cruising in at 4 mph. Hits the post.
That's when the game was officially over.
No room for the Pens in the neutral zone for the rest of the game.
The game gets rounded out with one of those aforementioned Crosby slashes.
No clue what that joke said to him to warrant the unreal slash.
GAME.
OVER.