If this is some run-of-the-mill 1:00 game in January, who even cares.
But the implications alone made a game like this huge.
And it didn't disappoint.
The Pens at least got a point. In a month, we won't be able to use that as a crutch.
In fact, if the Pens lose a game like that in the playoffs, people commit suicide.
The Canes are on a magical mystery tour right now.
Their last three games have all been OT wins, twice against the Pens, once against the Caps.
They are like 6 points out of a playoff spot.
They'd have to get lucky, but teams like that are why having a high seed doesn't matter.
Playing a hot team like the Canes in the first round is bad news.
But on the other hand, Montreal, who is red hot, can go into fifth place tonight with a win.
Bottom line on all of this is, no matter what, there are no good matchups in the first round.
The key is just to be playing good hockey.
And the Pens will have that chance to get rolling this week.
All hate, all the time: Monday till next Saturday.
Buckle up.
Everyone in the world knew there would be some type of letdown, but early on it wasn't that noticeable.
Dupes was flying around as usual.
Ray Whitney, better known as the Wizard apparently, starts making plays.
What an annoying human.
FSN
brings some type of new camera view to the fold.
Malkin
makes his first appearance of the game
. He almost beats
Legace
, who was sharp in the first.
Crosby on PCP, does some unreal spin move. Barely missing
Gonch
coming down the slot.
Canes pick the puck off. Harmless play turns into a Goal.
1-0 Canes.
Canes start to take over, but they really don't get much to the net so whatev.
Tall Cathy from Kiss FM rocking Charlie on My Pittsburgh TV.
More of the same crap to start the second.
Orpik
destroys some dude.
Canes still taking over. No clue why they didn't play like this all year.
Finally the Pens get the juices flowing with TK getting a semi-breakaway.
Kunitz and Gonch draw up the ol' back door play, and Gonch centers it in front. Pens start wacking away.
Later, TK flies into
Legace
like a cruise missile.
Legace
acts like he gets shot.
Penalty on TK. Interference? Really? Looked like roughing, if anything. The whistle had blown.
Midway through the powerplay, Legace taps out, and Peters Twp. comes in.
Looks like Legace really was hurt.No word yet if everyone is going to flip out now and request the NHL to look at knee shots to goalies now.
Back to the penalty kill, Pens get it done.
But right back the Canes spring Chad
Larose
on a breakaway.
MAF
puts him in the figure four, and
Larose
misses.
You could sense the Pens need a
powerplay
, and finally that's what they got.
Pens get one chance on the
Powerplay
, but the rest of the time they look awkward.
Penguins all over the place. TK draws another penalty. And this time the Pens cash in.
Crosberry finds Poni on the rush. Poni makes a nasty pass to Jordan Staal.
1-1
Another 20-goal year for Staal.

Malkin almost scores to answer Staal. Nope.
Frantic pace to the third.
On the Pens end,
Geno
puts the puck on a silver platter for
Tenk
, but he can't finish.
Rupp suplexes a Cane. Penalty. Some guy named Mcbain on the Canes.
The
PK
does a great job. But Whitney draws a penalty on
Staal
. 5-on-3 for the Canes, and the Pens shut it down. Then they kill the rest of the second penalty. Unbelievable penalty kill this year.
Tenk
gets another unreal chance, but no dice.
Penalty gets called on Erik Cole. We hate Erik Cole. But what an awful call.
But don't worry. Go-Go takes a really bad penalty, interfering on Sutter.
4-on-4, Pens get a chance. Peters makes a save on Crosby.
Pens back on the penalty kill, with Malkin and TK manning the points. Yikes.
Killed again.
Back and forth, great action. MAF sharp.
And then it happens…
Poni works his ass off keeping the play alive. Tenk drops it to Malkin.
Top
Fucking
Shelf

What a digusting shot. 2-1. What a play by Poni to keep life alive.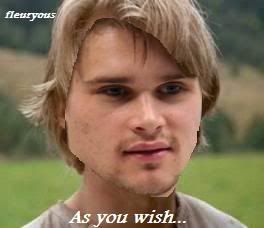 But hold onto your sac.
pitklnasfndlaknnen
buries one on
MAF
.
2-2.
Stunned.
Pens come right back and start working.
Dupes
destroyes
Mcbain
, but it's a penalty because of all the bitching about players getting hit from behind.
Horrible call. Maybe the NHL just shouldn't have contact anymore.
Pens kill it. AGAIN. Unreal.
A mad dash to the finish the last 30 seconds.
Kunitz
has a chance, no dice.
OT city. Take the point.
Great action in OT.
Just insane play.
Tenk laid his life on the line. But the puck bounced to Mcbain.
.9
Game.