Mike Lange should sue:
This promotional campaign was a home run in itself.
The
Halak

video
has some historical significance, regardless of the outcome of the playoffs.
Until Joe
Pavelski
and Mike
Cammeltoe
started getting their own videos.
If the Pens don't win this series,
we'll post this
Cammelleri
video every day till the end of the playoffs.
::::::::::::::::::::::::::::::::::::::::::::::
It's the playoffs, which means there's enough storylines to make Mother Goose pregnant.
It also means the job tour is in full swing.
Three stops on the itinerary: "
HockeyTown
," Boston, and Ron Cook's basement.
Before we start the tour,
Twitterer
@Amb_Alex
alerted us to this
Habs
homer on
Bleacher Report:
You know you're
gonna
click that link.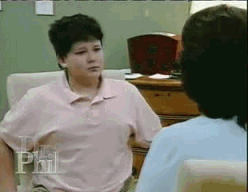 :::::::::::::::::::::::::::::::::::::::::::::::::::::::::::::::
We went to the Pittsburgh stop first.
We checked Hines Ward's shower, but Cook wasn't there.
Then we realized he was probably on the Boulevard.
Post Gazette. Vintage Ron Cook.
Why even write an article like this?
Makes absolutely no sense.
Anyone who says
Malkin
hasn't been his Conn
Smythe
self these playoffs, they're right.
But guess what. Every Penguin fan already knows this.
Every NHL fan already knows this.
But it's a journalist's job to sell fear.
Because fearful people listen to what they perceive as a voice of reason.
And they'll buy the paper tomorrow.
Does the Post-Gazette realize that Cook is just phoning in columns anymore?
He's telling people stuff they already know. This is news? This is journalism?
Newspapers should demand better from their employees, especially during the playoffs.
What a waste of time. So we're not even linking to it.
After the jump, we head to Boston and Detroit…
Rick chronicles the history of riots in Montreal…
and a Montreal music video/whatever the hell it is.
Next, let's take the 500-mile trip up to Boston and the New England Sports Network.
Some guy from
NESN
in Boston who no one's ever heard of
Can't respect anyone who lets himself be photographed like this.
A quick Google search found that this face has never mentioned
Tuukka
Rask's
penchant for completely flipping out after every goal and basically throwing his
defensemen
under the bus when they commit a turnover that leads to a goal.
Here is what people hate about Crosby:
If
TSN
wouldn't have put this piece together, a distraught hockey fan would have.
We'd be worried if Crosby wasn't showing his frustration on the ice.
Because, face it, he'll never do it when 80 microphones are in his face after every game.
When are people going to realize that players like
A.O
., Crosby,
Malkin
, etc., aren't playing to make friends on the ice?
Elite players are elite because of a certain drive they have.
That drive gives them the ability to kill you.
Journalists, especially from Boston, don't have this drive.
They're too worried about their wives cheating on them while they're covering sports.
We're not
gonna
go through
YouTubes
finding all the instances of elite players flipping out.
But this was the first one that came to mind:
Dear God.
What about the time 66 smashed Todd
Krygier's
face in Washington.
God help some of these assholes if they actually saw videos
of what Bobby Orr, Gordie Howe, and Rocket Richard acted like.
If you think Crosby is immature, go read this excellent article at
Empty

Netters
.
::::::::::::::::::::::::::::::::
From Boston, we head to The D to visit some old friends.
Puck Daddy
does a great job of breaking down the embarrassing remarks
from Wings bloggers following Game Two of their series with the Sharks.
Non-bias reports from the game indicate that the officiating was horrible for both teams.
But the Wings were tripping people left and right and crashing the net, being called for goalie-interference.
Because the Red Wings lost and Nick
Lidstrom
gave up on the game-winning-goal play and decided to pout because his stick broke, there is apparently some conspiracy against the Red Wings.
One of the worst writers on the Internet, George
Malik
, actually wrote this:
Unbelievable.
Almost all Red Wings bloggers were on board with this.
What's funnier is that all this complaining and whining is on the heels of Detroit bloggers and fans starting a campaign on Twitter to get an "anti Sidney Crosby"
hashtag
going.
The topic of the
hashtag
: Crosby's perceived complaining and whining.
::::::::::::::::::::::::
We were about to leave the town that Jesus built.
But, alas, it was only in the comments section of a post where he linked to that Boston dude's Sid article.
We saw him post it and e-mailed him about it. All of it is chronicled in the comment he left:
We would've gone over and commented.
But we didn't have any money to donate to his website.
This section of the post brought to you by
Fathead
Wall Graphics.
::::::::::::::::::::::::::::::::::::::::::::::::::::::::::::::::::
One last trip on the tour.
Just want to make sure Bruce
Boudreau
is doing okay:
HISTORY OF MONTREAL RIOTS
Tonight the Pens play their first postseason game in Montreal since 1998.
The crowd will definitely be loud.
The Montreal
Canadiens
have a dedicated, passionate
fanbase
.
They cheer, they sing, they love the
Habs
and – above all – they riot.
Today we present a look at the City of Montreal: A History of Riots.
This is only a small sample of some of the riots in Montreal history.
If we bothered to include every riot this post would take several days to read.
You'd probably miss a couple of riots during that time.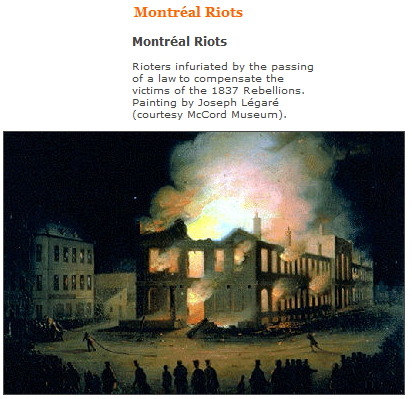 The government passed the Rebellion Losses Bill in order to provide compensation to those whose property had been damaged during the Rebellions of 1837-1838.
Yes, they rioted in response to a bill that was passed due to a rebellion.
Our heads are already spinning and this is just the start.
Maurice Richard knocked a linesman unconscious following a fight and was suspended for the remainder of the season.
Richard was a star player, but the NHL's wheel of justice was not quite perfected yet.
In today's NHL he would have been given a minor penalty and blogs would have blamed Matt Cooke for the fight.
NHL President Clarence Campbell attended the
Habs
next game in Montreal where the crowd threw eggs, tomatoes and various other items at him.
Who brings eggs and tomatoes to a hockey game?
A tear gas bomb was set off inside the arena, the game was stopped and awarded to the Red Wings by forfeit.
But the people of Montreal weren't done. They weren't about to lose a regular season game without a ridiculously overblown fight.
So fight they did.
The riot spilled out onto the street where hundreds of stores were damaged.
The NHL responded by naming a trophy after Richard years later.
The 1992 Guns N' Roses/Metallica Riot
Guns N Roses were touring along with Metallica in 1992.
Things got worse when
Axl
Rose cut the Guns N Roses portion of the show short.
Montreal fans responded in the only way they know how: Burning everything they could and flipping over cars.
The 1993 Stanley Cup Riot
Nothing says "A sports team I support just won a championship" like random violence.
The people of Montreal once again poured into the streets, set police cars on fire and damaged property.
We wonder if riots accompanied each of the
Habs
24 Stanley Cup victories.
We aren't going to bother looking that up, but we'll assume yes.
If your band is ever planning to play in Montreal, you'd better not cancel your show.
Bands Total Chaos and The Exploited were scheduled to play in Montreal.
Some members of The Exploited were not allowed into Canada and… well, it's obvious what happened.
The people of Montreal will riot at the slightest disappointment, and so the city was once again set ablaze.
Seriously? You're surprised by the riot?
If anything you should be surprised that there isn't a riot in Montreal every single day.
Guy #1: Dude, I found a dollar!
Guy #2: Let's celebrate by turning over a cop car and torching a few stores.
The 2008 Stanley Cup Playoff Riot
We can somewhat understand rioting because a show has been
cancelled
.
We can even understand rioting because a star player has been suspended.
Lots of cities riot after winning or losing championship games.
But only Montreal riots over the small, predictable victories.
In 2008 the Montreal
Canadiens
were the number one seed in the Eastern Conference.
They played the eighth seed, the rival Boston Bruins, in the first round.
They won the series in seven games.
Of course, a first round victory over a lower-ranked team obviously leads to a riot.
Obviously.
So when will the people of Montreal decide to riot next?
You have to assume their standards have fallen.
A city used to rioting over Stanley Cup championships has now started rioting over first round victories.
We're honestly surprised that there were no deaths when the
Habs
beat the Caps this year.
Other than the death of Alex
Semin's
career that is.
So when will the next riot happen?
Will they burn cars because the team manages to take the ice without hurting themselves?
Will they smash store windows when
Halak
makes a routine save in the first period?
Will someone in the crowd celebrate buying nachos at intermission by flipping over a cop car?
The scene in Montreal after a man receives a large fries instead of the medium he ordered.
NHL ratings up 24%. [
ESPN
]
Bunch of people spotted this on
Rt
. 19 near Washington.
iPhone wallpapers:
CC
bunch of people e-mailed this. no comment.
go pens